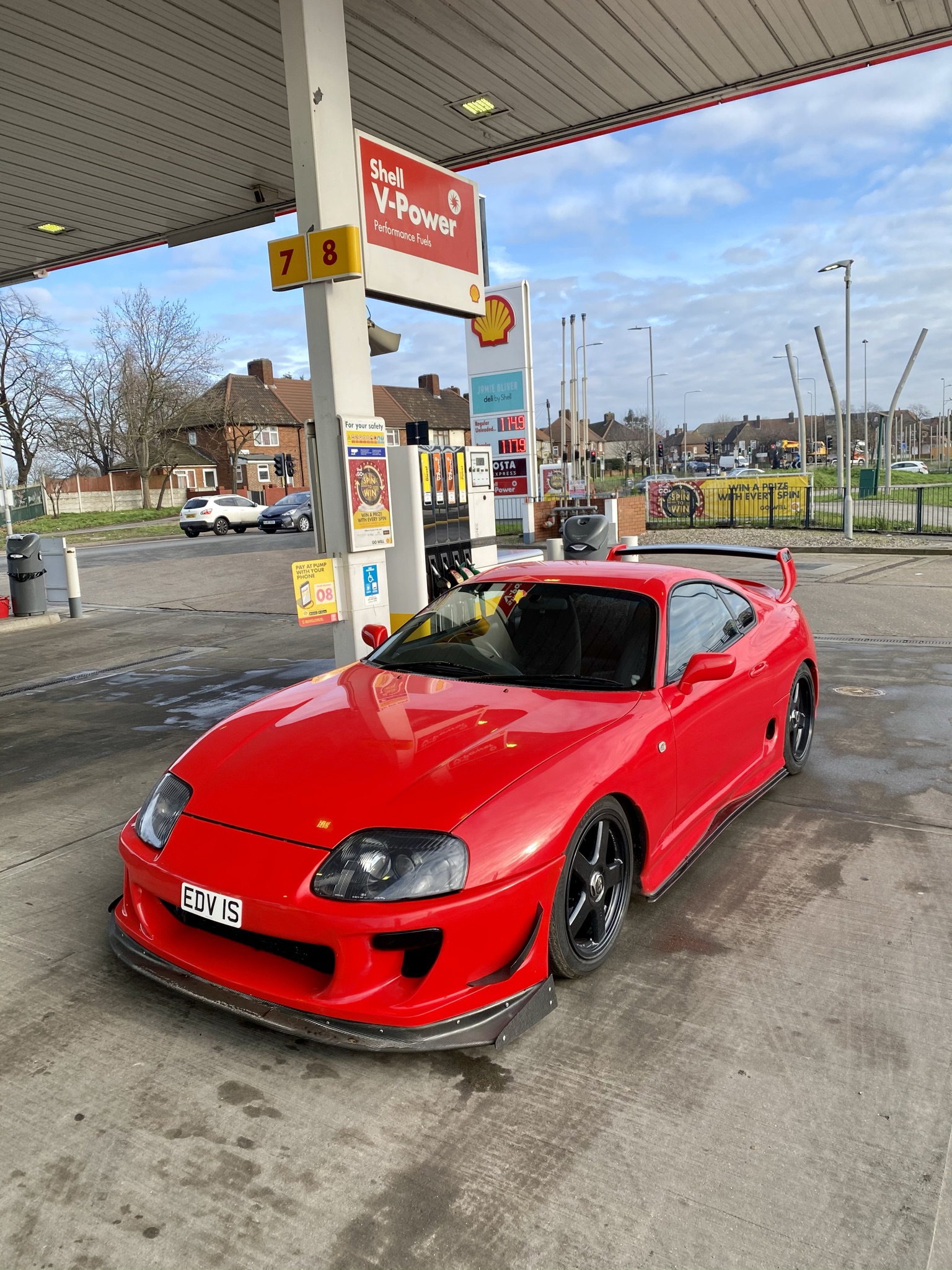 Community Reputation
0
Neutral
Recent Profile Visitors
The recent visitors block is disabled and is not being shown to other users.
Thanks, I will message him now.

Unfortunately there are 3 companies that stock this lip in UK and none of them will have it in stock for at least another 3 months. Anyone has this lip laying around and wants to sell? Thanks, Ed

Hi mate, would you sell fuel rail separately? Thanks

I bought this supra with these skirts and it looks like they are on either with doublesided tape or proper glue as there are no bolts anywhere. To be honest fits super well for fiberglass skirts

Hello, I have a nice clean set of ridox skirts with double extenders. They are still on the car but as I am going full oem they will get removed very soon.

Hi All, I am looking for OEM front bumper. Thanks, Ed

How many mm are those wheel spacers? Thanks

Still running oem dizzy for cam and crank signal with Denso coilpacks 90919-02240

Mike had this car for couple of days at SRD. Fixed loads of little issues but we couldnt find this misfire. We have been trying to figure this out since day one now Big thanks to Mike!

Yep its w58. ecu is brand new as well

Hi All, 2jz non vvti NA-T I thought I will open a thread in case someone had a similar issue.. as after months of looking still no luck. Below I have attached a graph from EcuMaster log. 2nd gear looks pretty clean, but once I change to 3rd it start to misfire straight away, 2nd and 3rd gear both in same boost 175kpa mark. I dont get any misfire below 10psi of boost. Parts I have changed: Injectors - 715cc bosch ev14 Coilpacks - yaris smart coils Fuel Pump - walbro 450lph + Relay mod Spark Plugs - bkr7eix and bkr8eix Fuel Dampener Removed BC valve sp

I have been reading a lot that some manufacturers angle their aftermarket manifolds poorly which results in relocation. With GTE FFIM, GTE IACV is plug and play fit, not sure regarding mk3 IACV. I am running tripod w58 with a01b torsen.

TT FFIM wont work. Heads are different. Here is what i have done. GE lower runners welded to GTE intake, GTE cam covers, GTE PS banjo with PS tank, GTE FMIC setup. You also need GTE IACV as GE uses IAC. You can get aftermarket FFIM for GE but that would involve relocating fuse box and battery.